PVC Wall Panel
PVC cladding stands for P olymerizing Vinyl Chloride and it is plastic wall claddings that give a unique aesthetic and can be installed on walls and ceilings.
In Enjaz floors, we provided several different modern and classic colors to suit the taste of our valued customers.
Available colors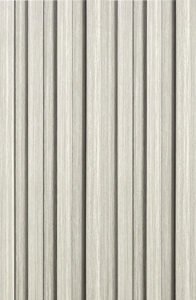 PVC plastic murals are water resistant and easy to clean, as they can be wiped with a damp cloth.
Mounting Models:
Get the product from our showrooms in Riyadh and Dammam.
For inquiries:
0568999556 Riyadh
0552667730 Dammam
We provide shipping and supply service to all regions of the Kingdom.